We barely squeezed in Aunt Camp at the end of our Massachusetts visit but we got it done. We're like the USPS. Neither snow nor rain nor a shmandemic or a grandmother in the ICU will keep us from our tradition.
Last year Oliver was but a newborn in a Snoo. This year he was touching dead rabbits out in the yard and he ate a dead worm. Some people these days don't like to hear this, but I file that under BOYS WILL BE BOYS. We never dealt with such shenanigans when we only had girls at Aunt Camp. Annabelle made it her goal to give him "safety and civilization lessons."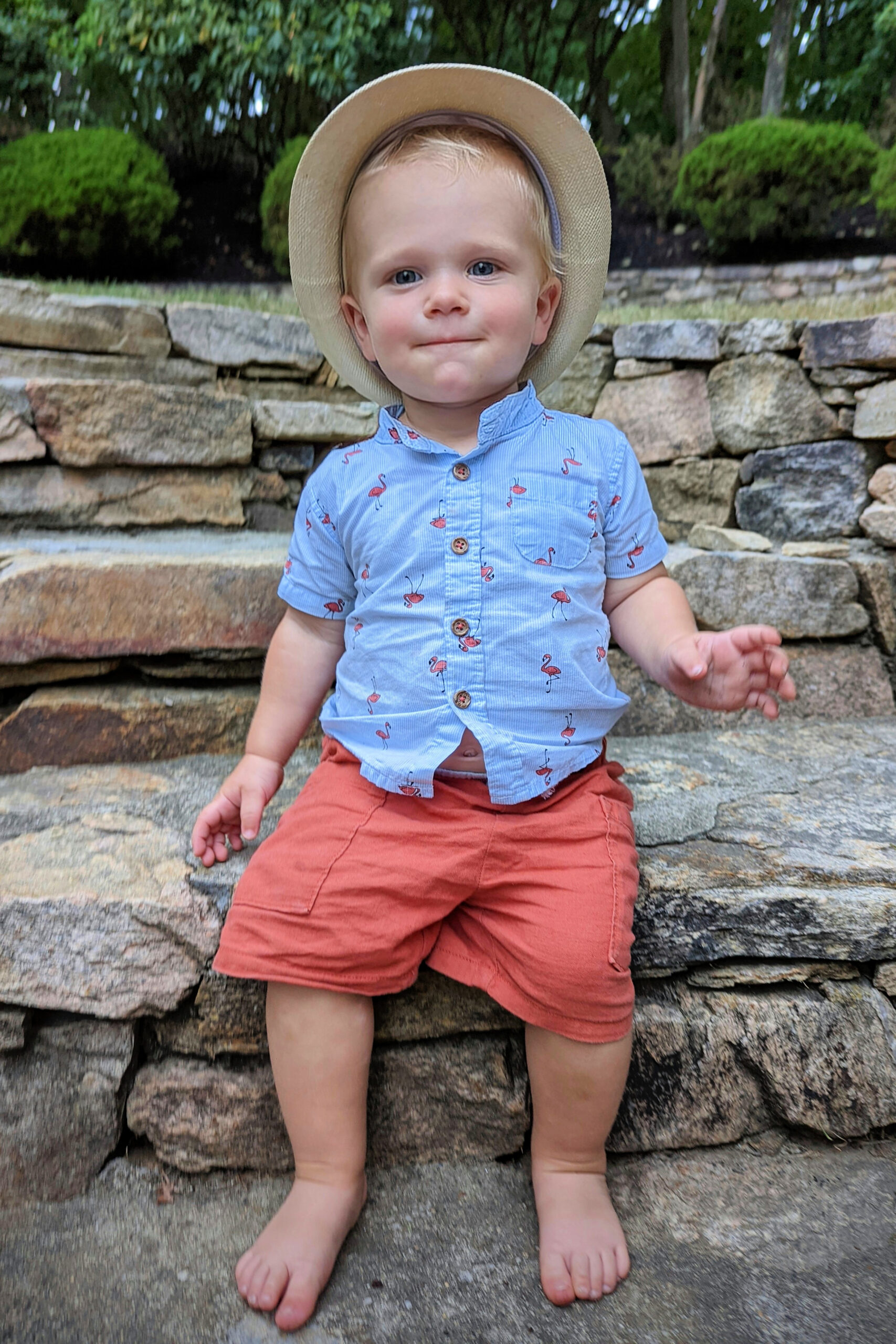 He doesn't sit still for long but he does love reading. I read him both Where's Baby? and Harvard Business Review.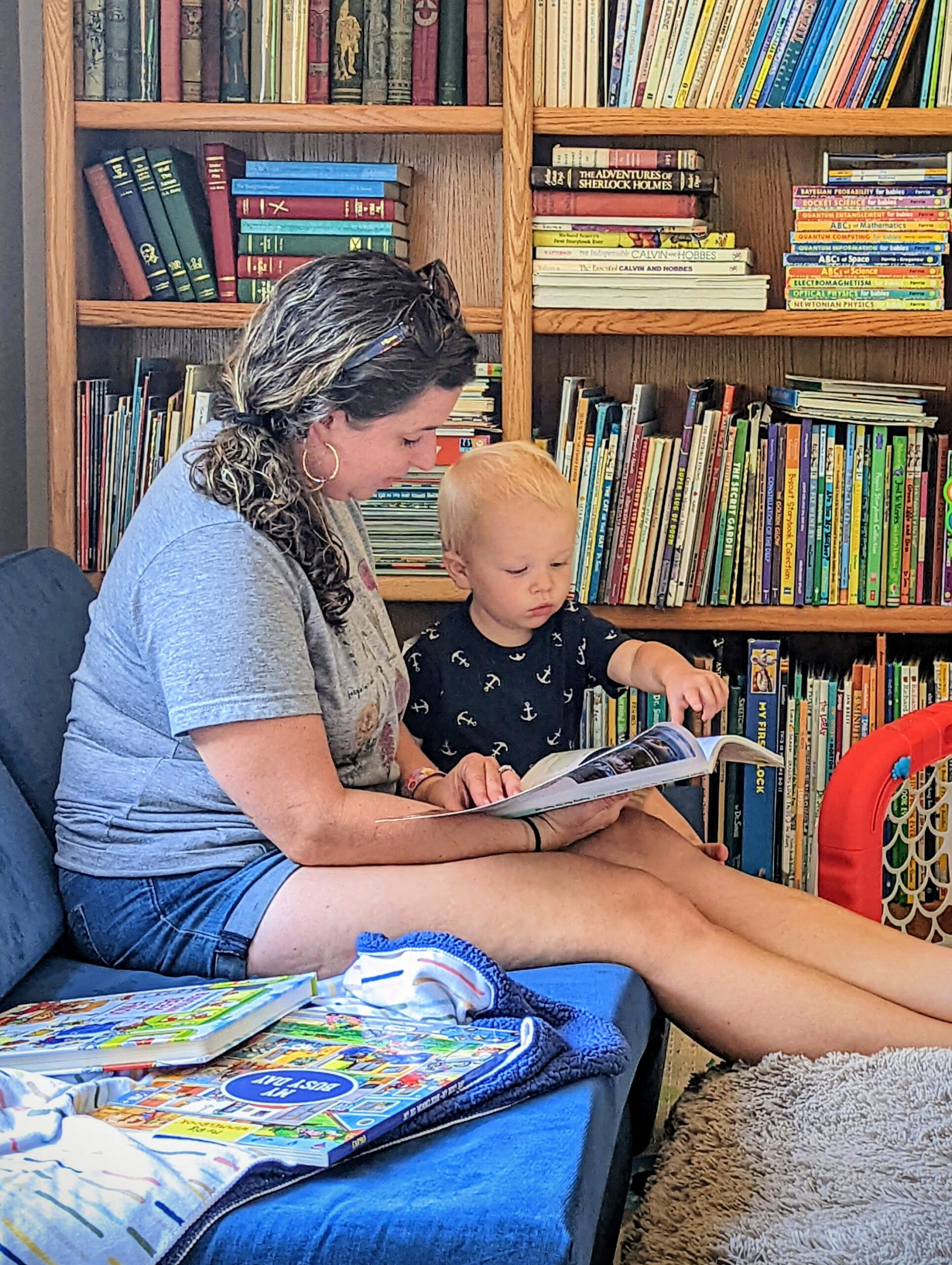 It took the girls a little while to get back into their groove of how to play together, but once they did they had fun. We went to the children's science museum, I brought crafts and we went out for a girls-only lunch. We went to the farm to visit the goats. Oliver was more interested in checking out who was in the ladies' bathroom which was not in line with the civilization portion of AB's classes.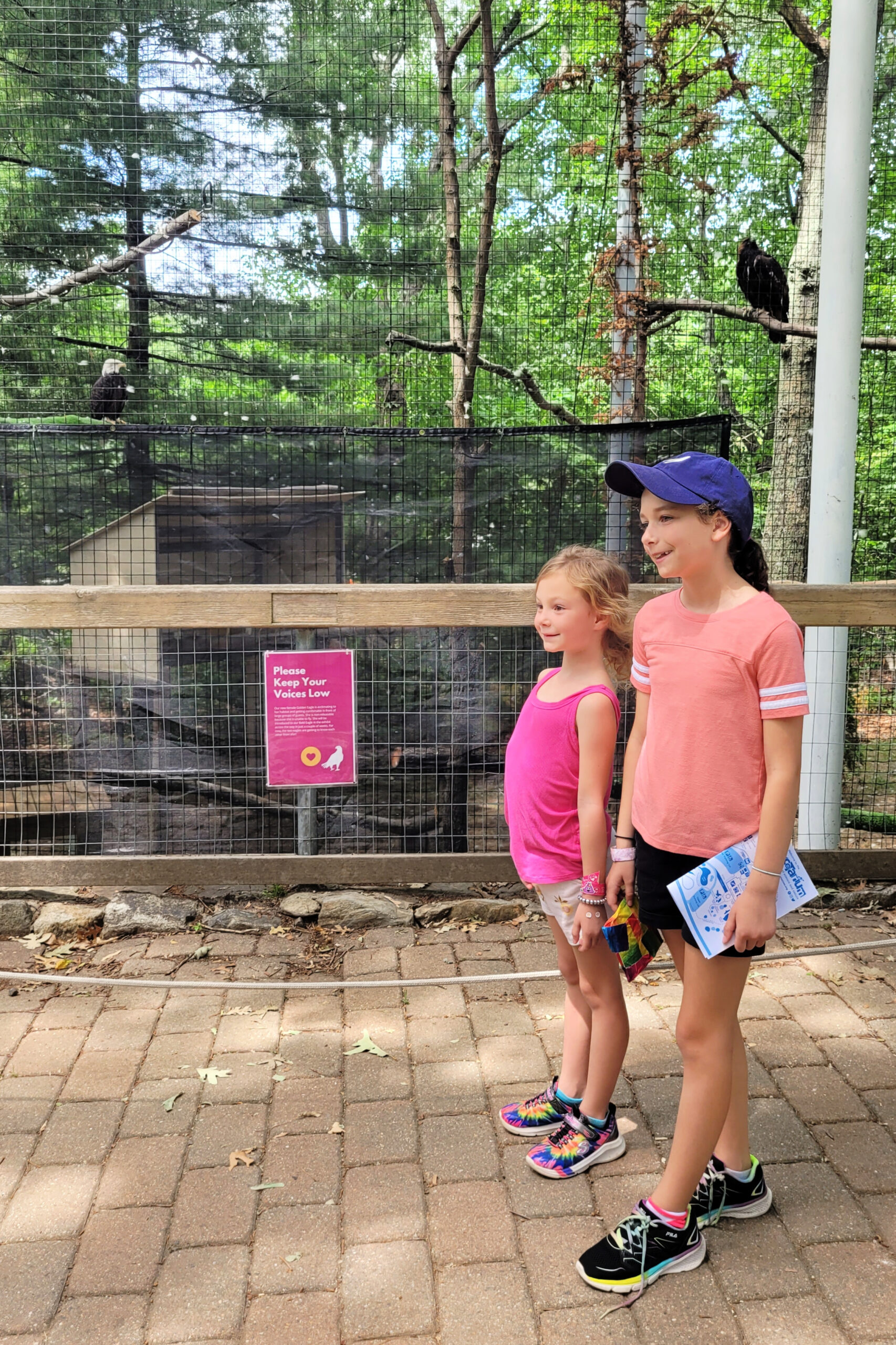 I wanted to make the kids custom shirts but I didn't order them in time so I had this made into a pin made instead. You need a magnifying glass to see that it has one of their names in each scoop of ice cream.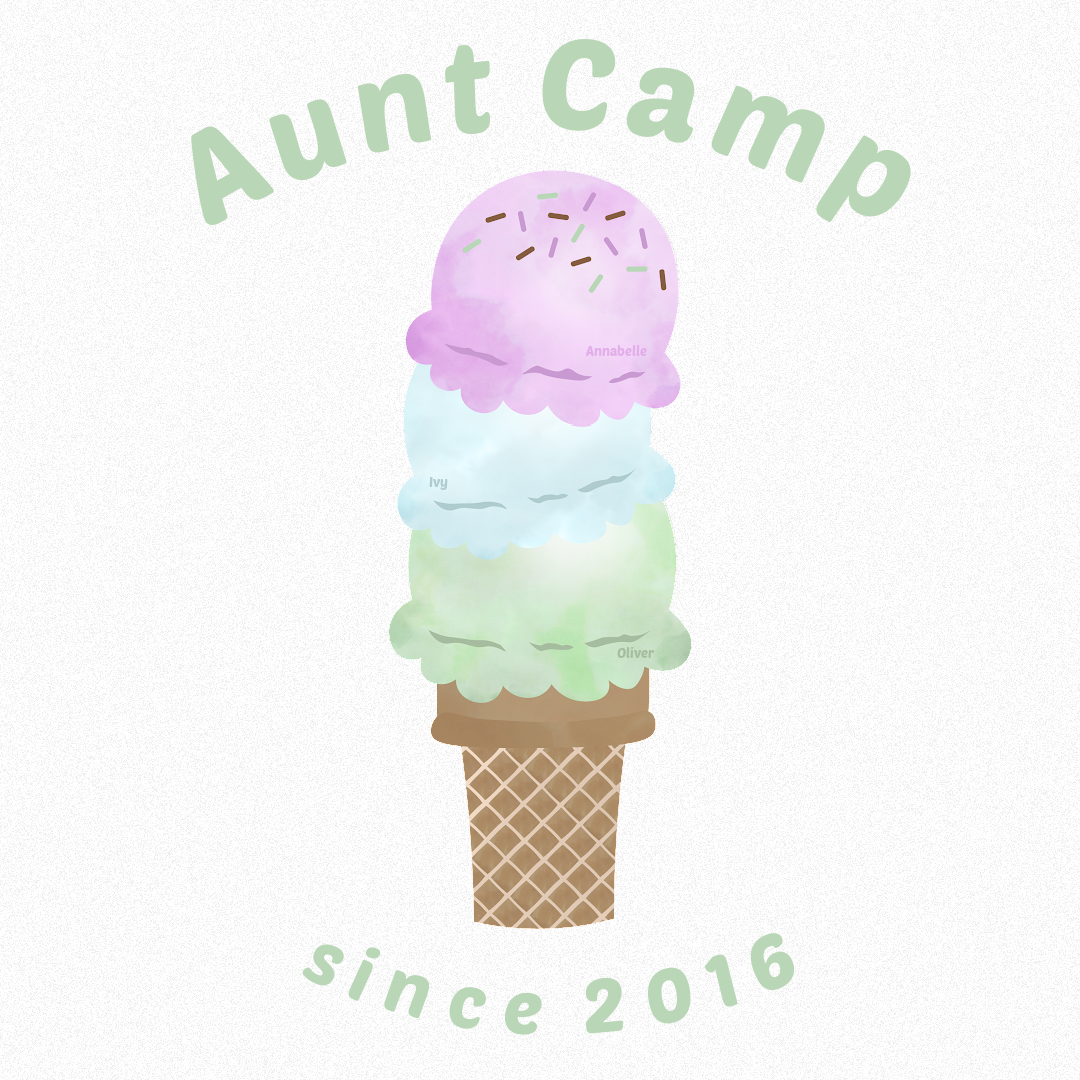 I don't know how long they'll wear matching dresses but we're going to embrace it for as long as we can.