When Mom and Elizabeth were here we took a quick trip down to the beach. Sesame had plenty of opportunities to do one of her favorite things- go in multiple bodies of water and splash to her heart's content.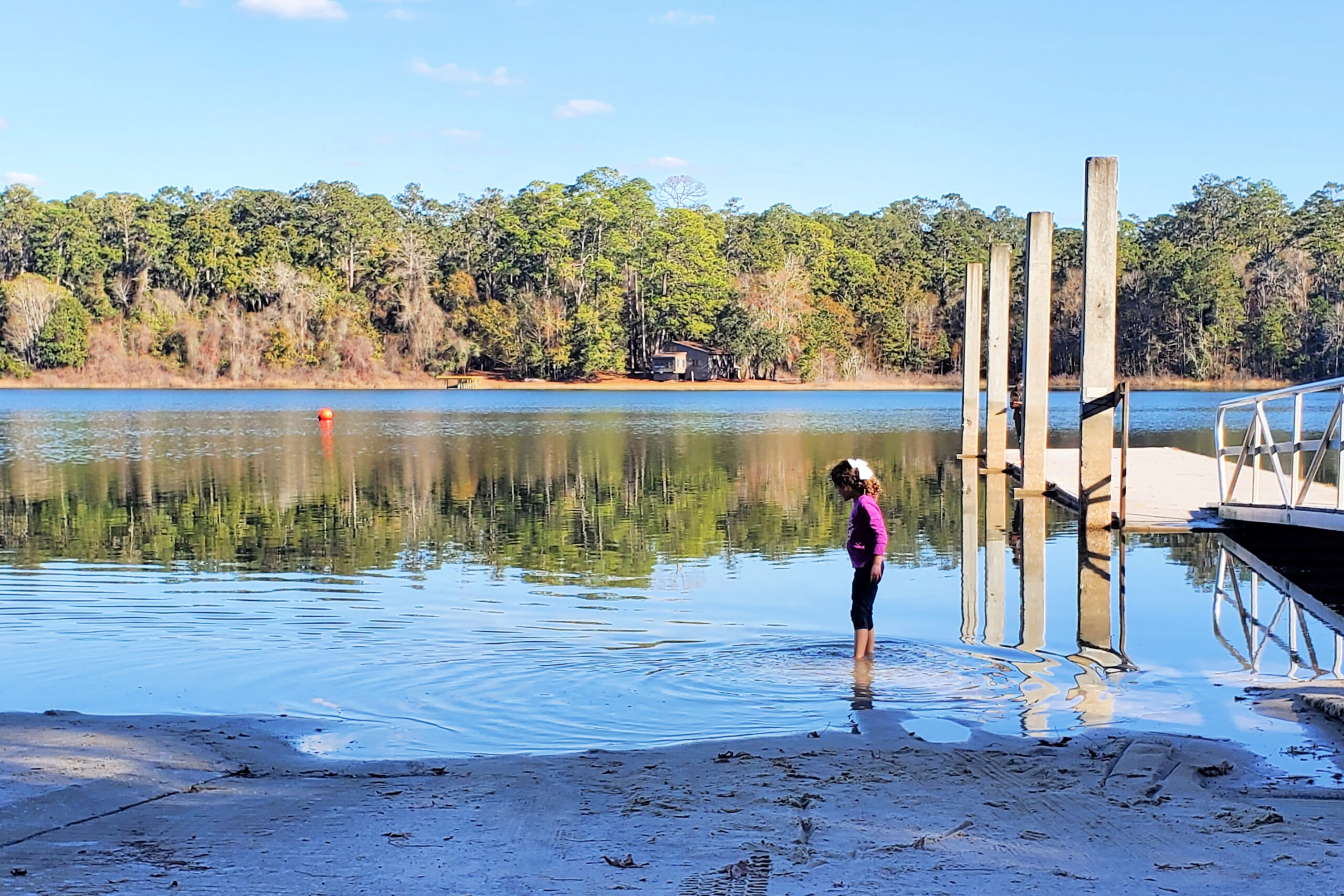 There was barely anyone at the beach and the water was so shallow I let her roam free.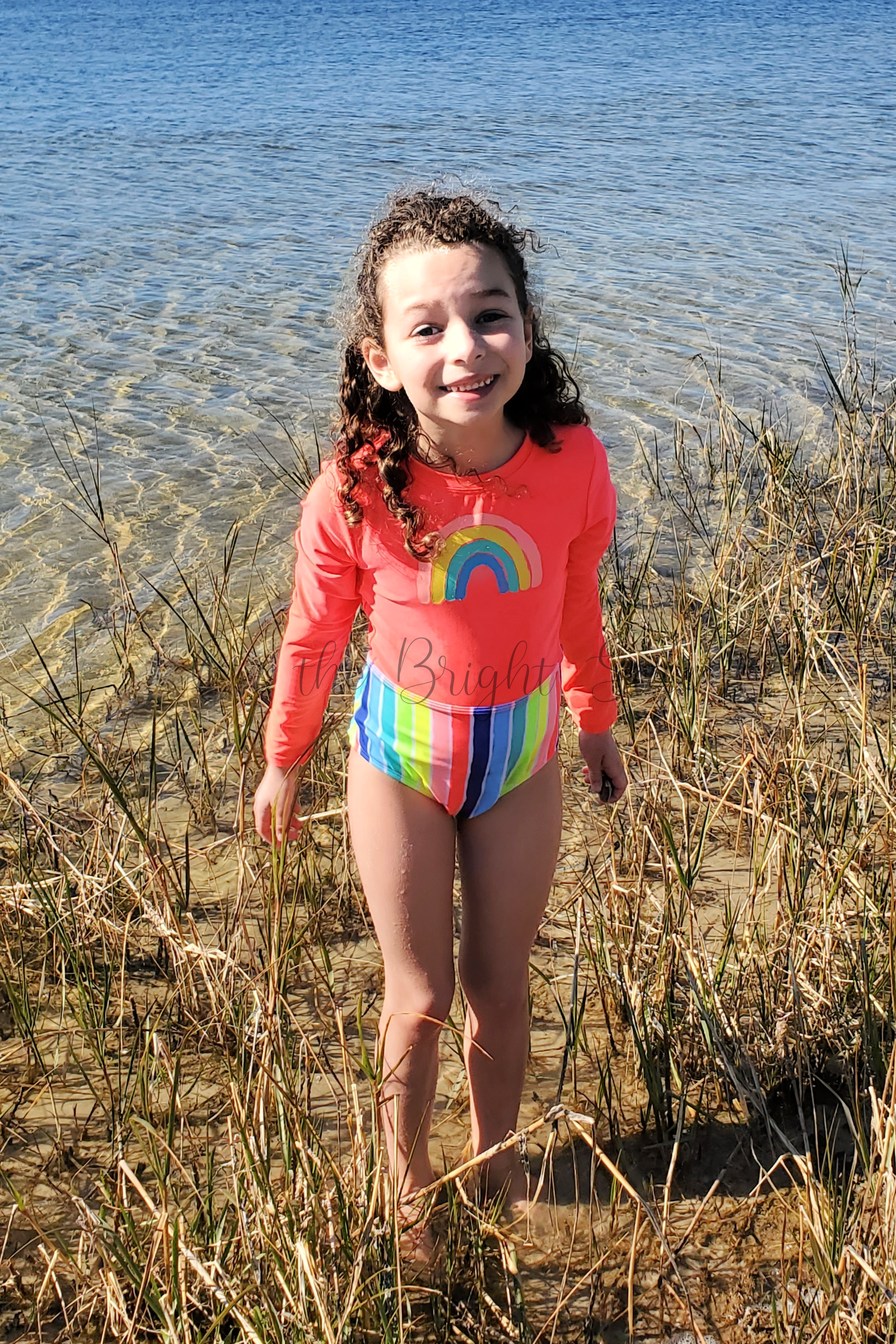 She missed Christopher so she drew a portrait of him in the sand, which is ironic given that he hates sand.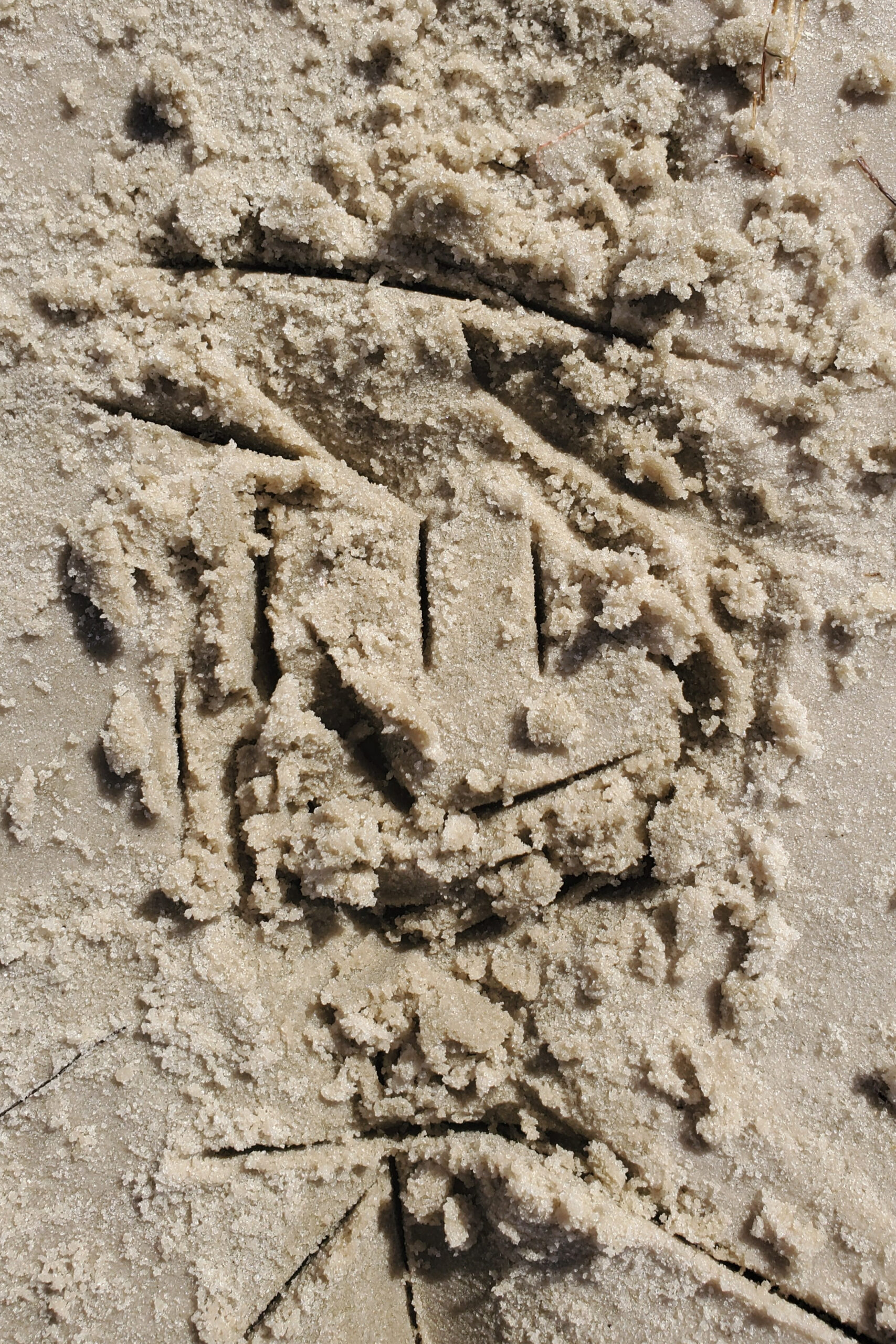 It was so lovely to be out in nature and in new scenery.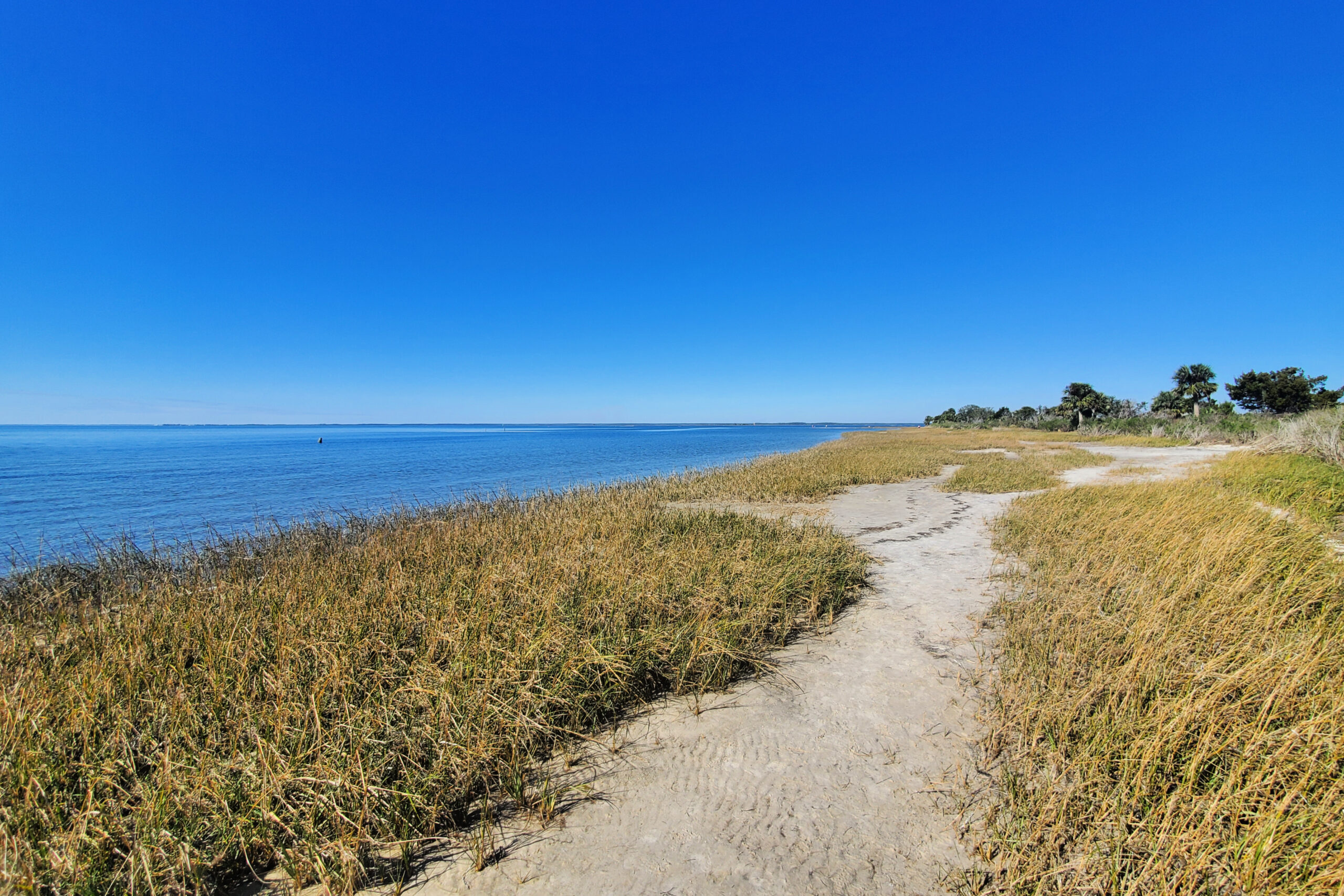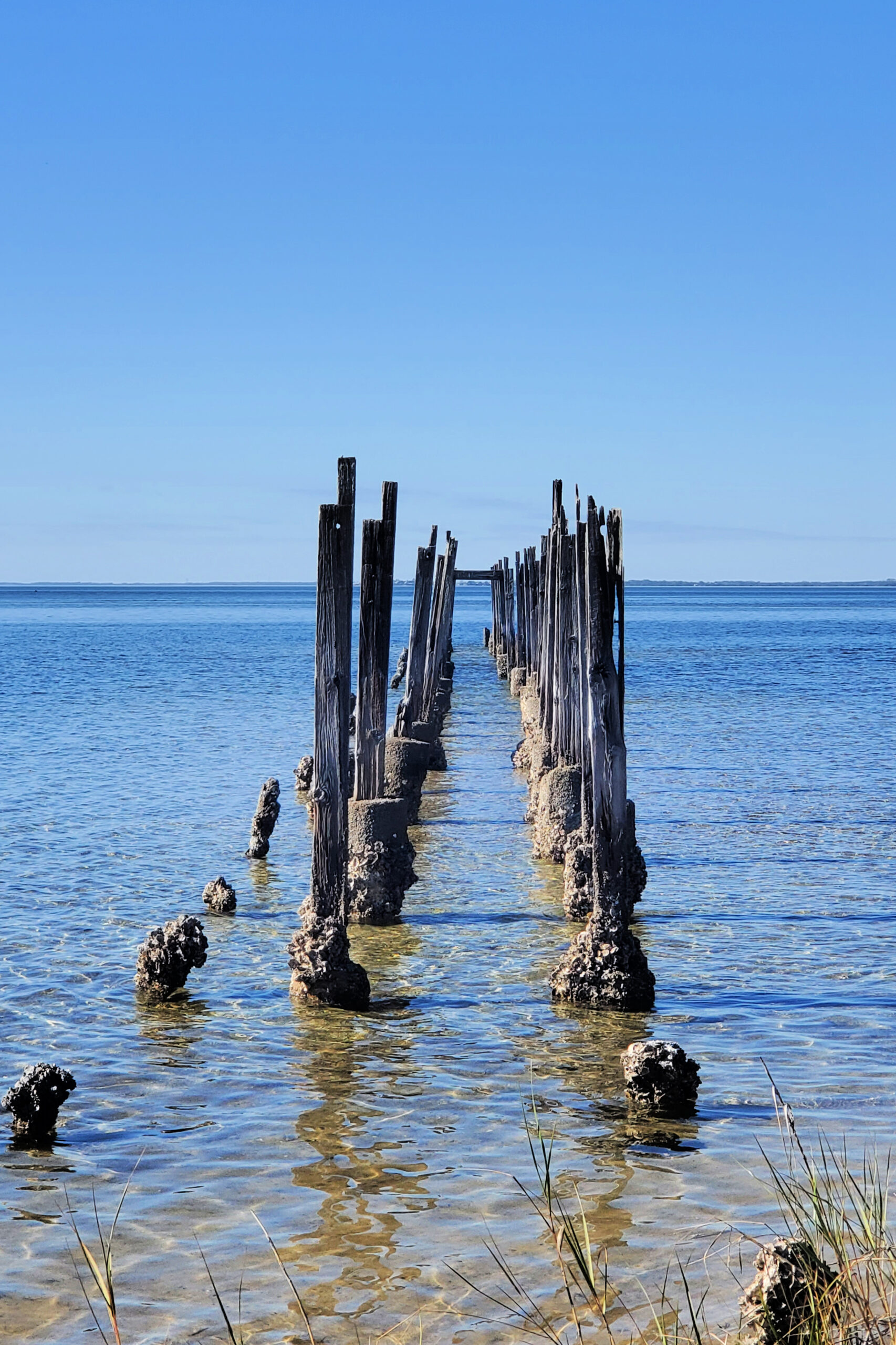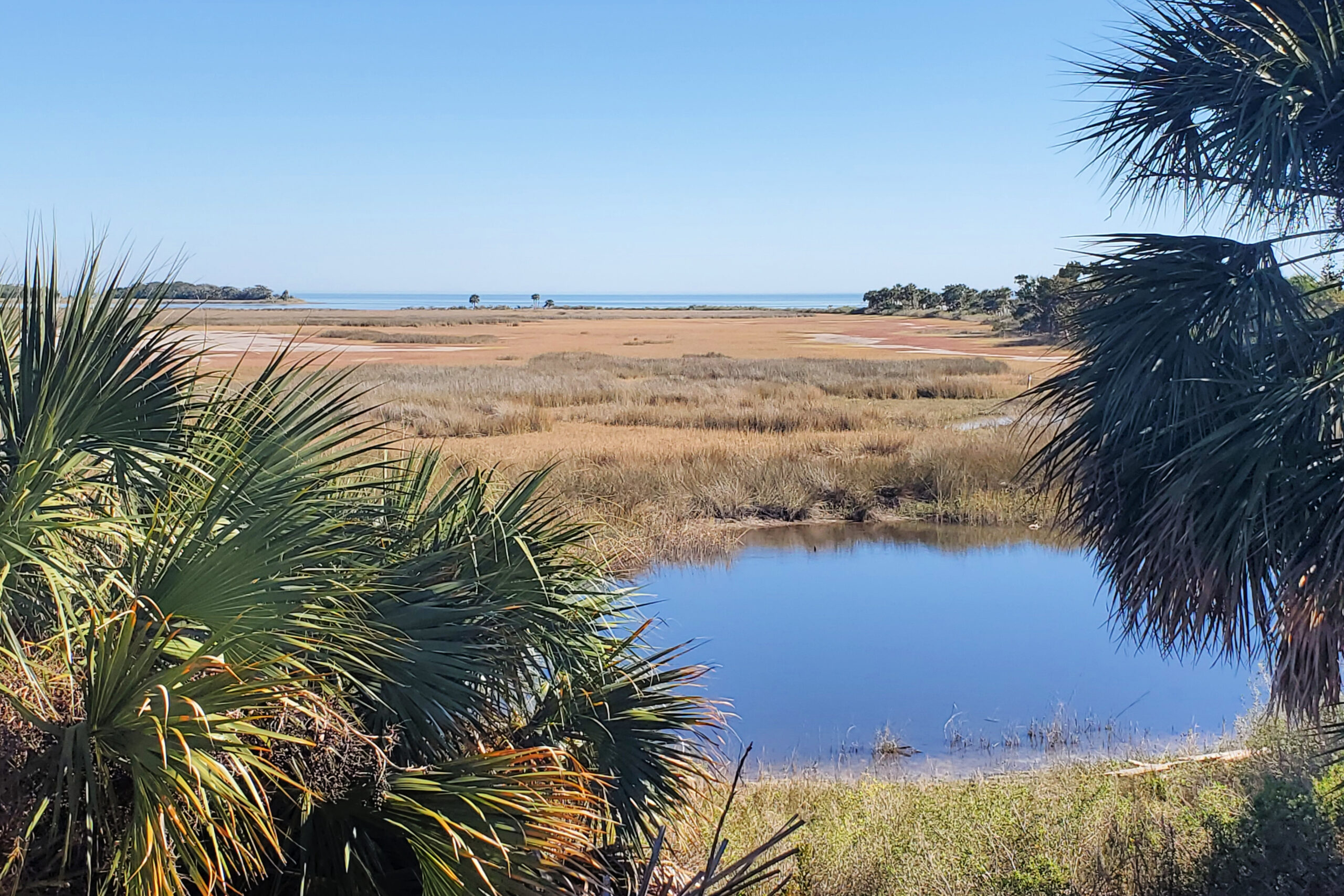 Elizabeth only comes to see me so she can appear on the blawg. My head looks huge. Her head is the size of my earring.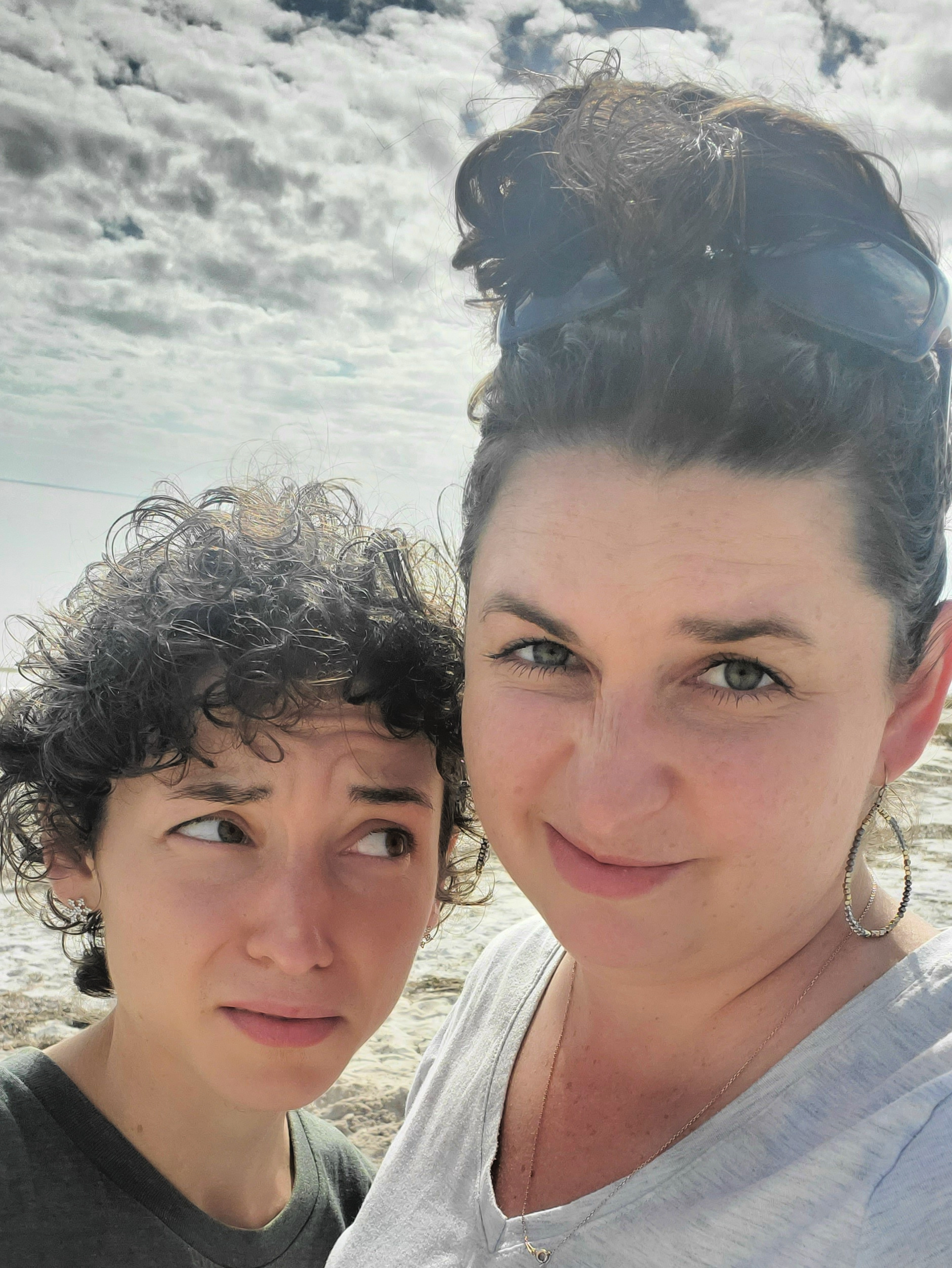 It wasn't until we moved to the depths of Georgia that I realized how much I like having seagulls around. I don't want one for a pet or to use them in home decor, but they're such a reminder of home. I sang Feed the Birds while we fed the birds because AB is not yet embarrassed for me to do such things in public and I will ride that train as far as I can.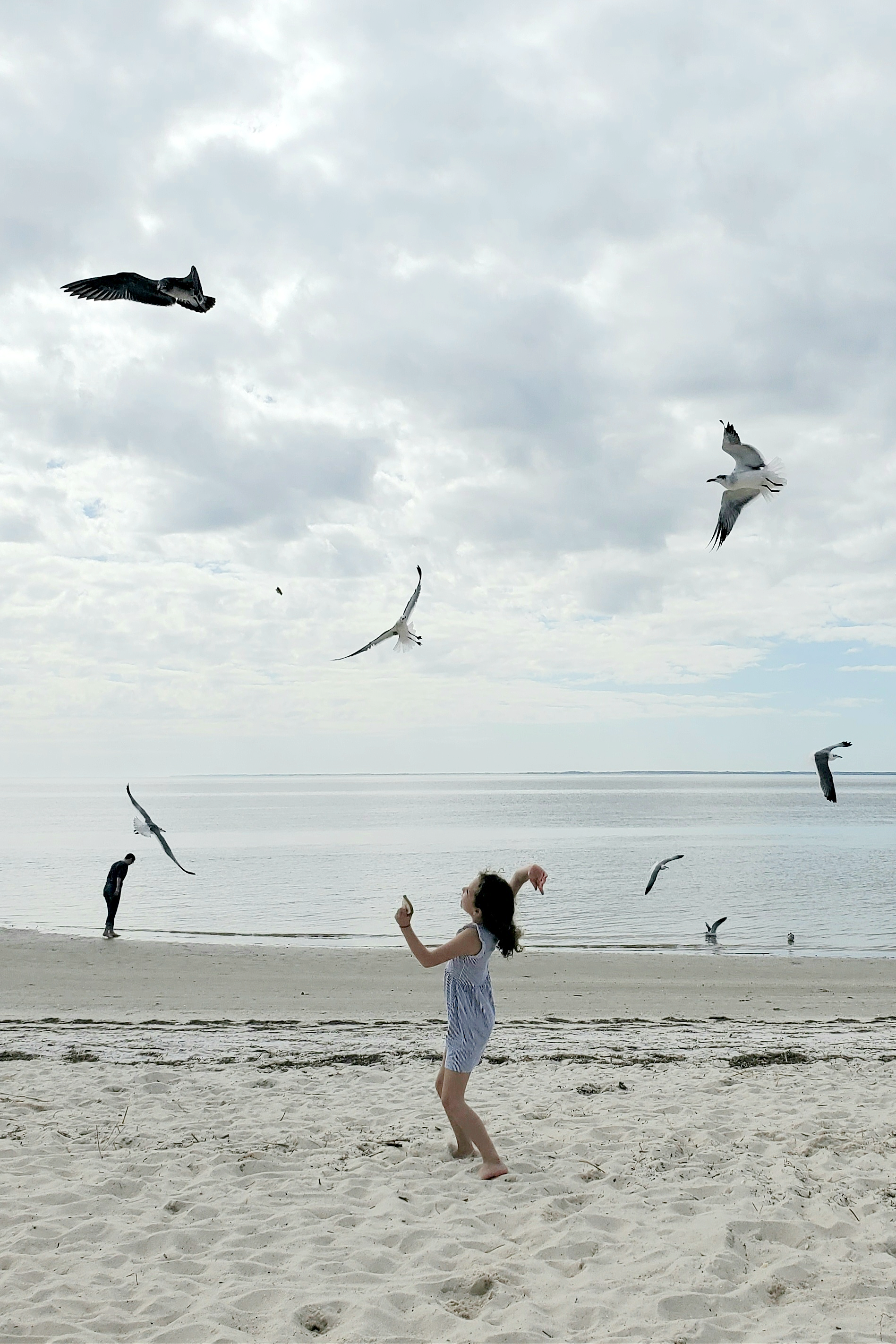 We took a riverboat ride through a freshwater spring/wildlife refuge. We saw all manner of alligators, turtles, fish, and birds. Much to Annabelle's horror, we saw vultures. When we visited the Atlanta zoo in March, Christopher insulted the vulture's eyebrows. The vulture, evidently a sensitive soul, flew squawking into the fence and terrified Annabelle. She has been scarred ever since and frequently says she hopes she doesn't see vultures again. Keep in mind we live in a very suburban area with little to no chance of seeing a vulture. As we rode by, she covered her eyes and said, "It's a good thing Daddy isn't here. It's a good thing Daddy isn't here. Don't talk about their eyebrows!"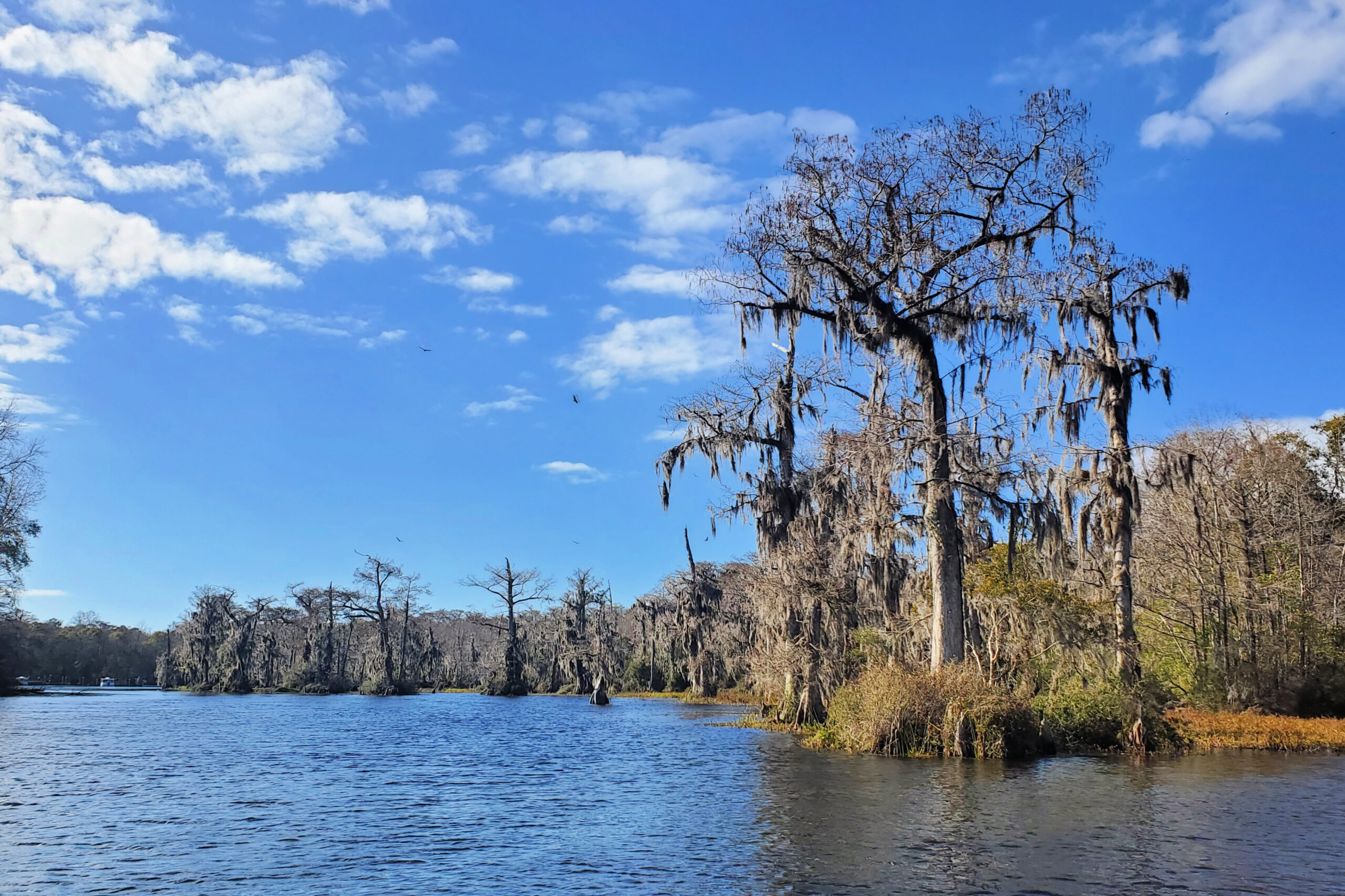 We even saw a mama and baby manatee. "Come join our photography team," said no wildlife publication to me ever.