I have big news, people.
BIG NEWS.
You're not ready for this. You might want to sit down.
.
.
.
.
.
.
.
.
.
.
.
I finally picked out a new shower curtain.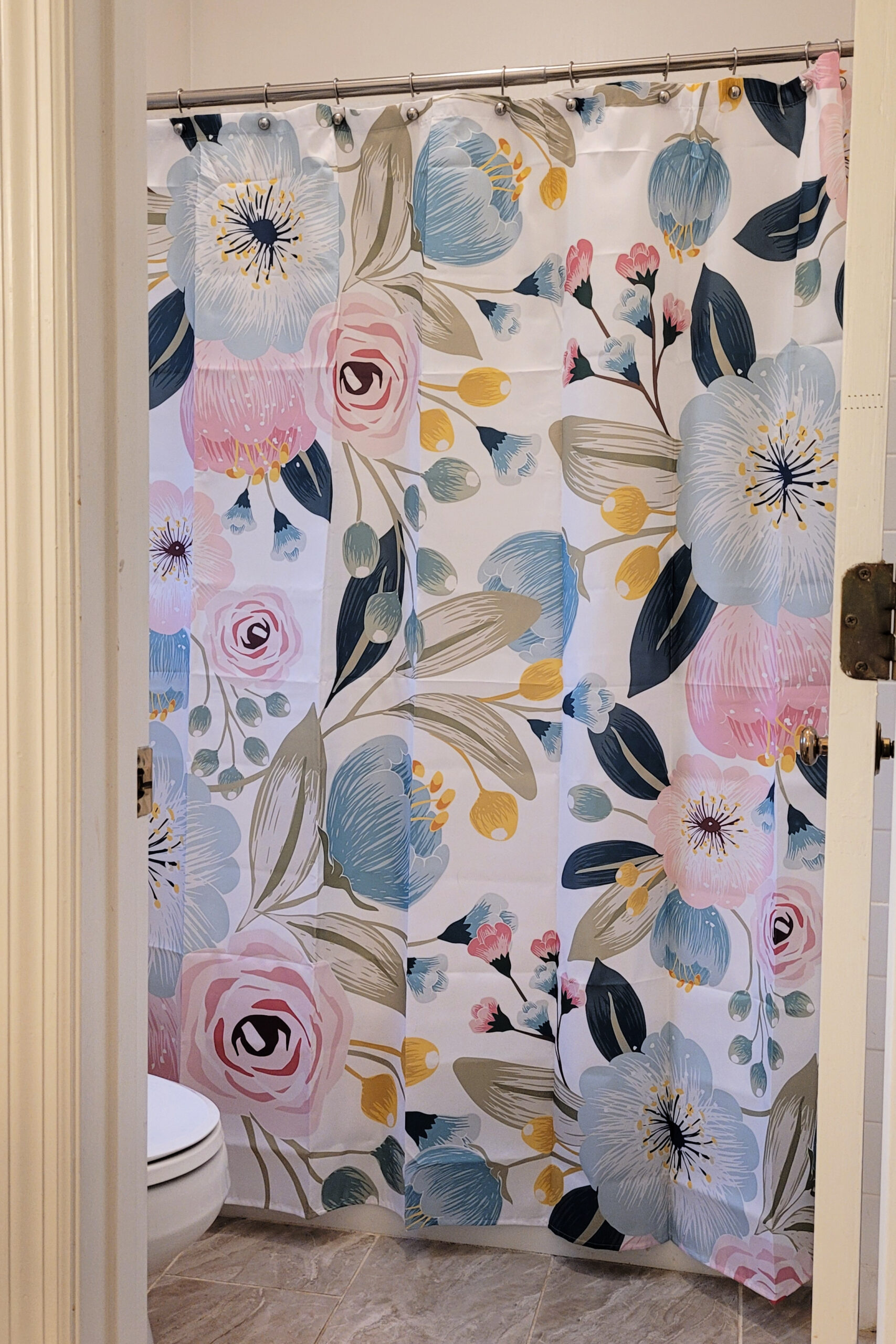 I KNOW. You can't make this kind of stuff up. It only took me buying six before I settled on this one and I am overly excited about it. I stop to look at it every time I walk by. Annabelle is going through an annoying phase where she wants to stay in the bathroom with her while she showers which is very inconvenient but it helps that I have a pretty shower curtain. Sadly the florals have not stopped her from getting two gallons worth of water on the floor each time she bathes.
That about wraps it up for exciting life news around here.
*
In addition to the curriculum the school sends home for Monday/Wednesday/Friday, AB and I have been learning about national parks. This week we learned about park rangers and made a mixed media picture featuring a self-portrait of AB as a park ranger.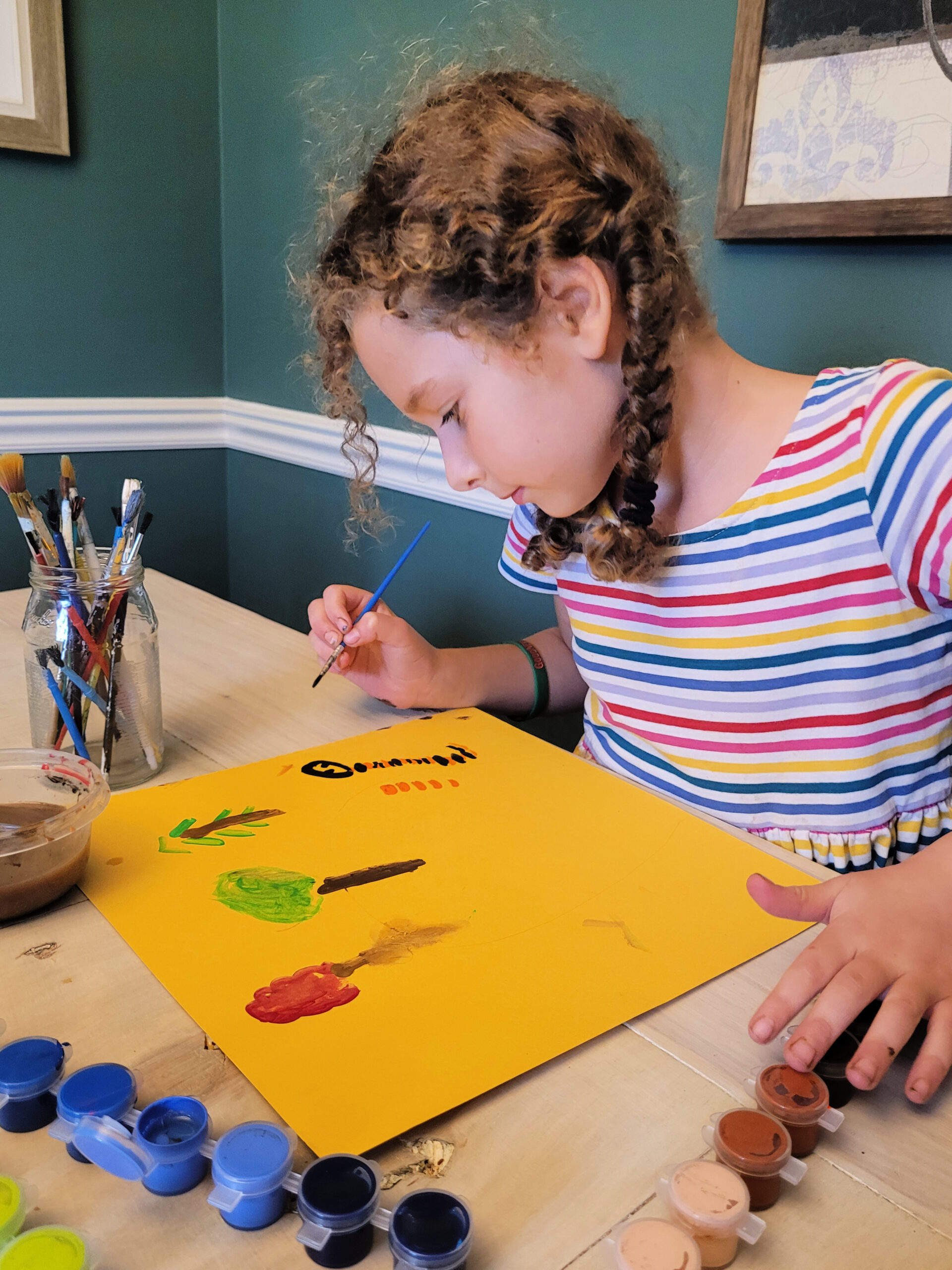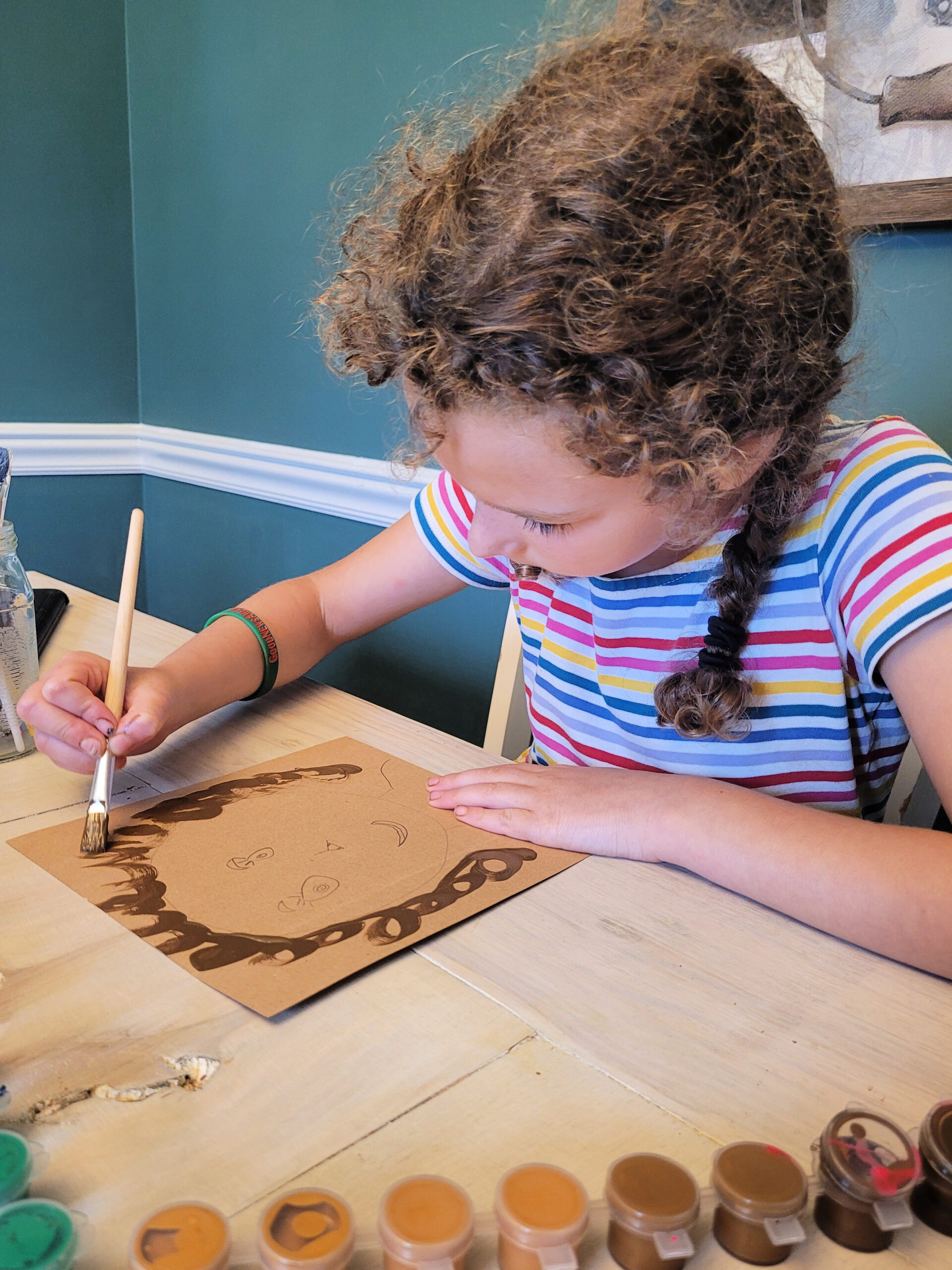 As she painted, we listened to random tunes on youtube. "Bridge Over Troubled Water" came on and to no one's surprise, I sang along with great gusto. Sesame asked what the song was about so I launched into a lengthy teaching moment about how we can be there to support each other when life gets tough and too hard to handle alone. I will be the wind beneath her wings. I'll be there for her when things get hard and, to borrow the phrase in question, be like a bridge that gets her from the hard things to the better side. She can count on me! "Hmm," she said. "That sounds like you'll get wet if you're a bridge."
What a tender mother-daughter moment.